The courses are aimed at lawyers, legal professionals, law graduates and law students. If you have intermediate or advanced English proficiency and you would like to improve your English skills while learning about the U.S. Legal System, then this English for Lawyers program is the program for you.
JUST GO LANGUAGES English for Lawyers program provides a 2 or 3 Week Premier Legal English course designed for professionals who want to learn their legal English drafting skills, verbal skills and also their practical skills.
The program includes the following core classes: Legal Reading and Analysis, Legal Vocabulary, Presentations, Communication and Legal Writing skills.
Course Description
Week one: Introduction to Reading and Understanding Case Law, reading and writing skills, Vocabulary Development
Week two: Fundamentals of the U.S. Legal System
Week three: Legal English + U.S. Case studies
Participants in the course must be law students or recent law graduates in their home countries.
Develop the legal language skills they will need for their careers
Objectives
To improve your ability to write common legal text types in English, such as letter or memoranda
To improve your ability to read and understand legal texts, such as legal periodicals, commercial registration, and legal correspondence and other commercial law documents
To increase your comprehension of spoken English when it is used to speak about legal topics in meetings, presentations, interviews, discussions, etc
To strengthen your speaking skills and enable you to engage more effectively in a range of speaking situations typical of legal practice, such as client interview, discussions with colleagues and contract negotiations.
Partners
JUST GO LANGUAGES has signed a partnership agreement with OAB-BARRA (Brazilian Bar Association, Barra) in October 2019. We really appreciate this opportunity, especially OAB/Barra President Dr. Marcus Soares and OAB/Barra Attorney General Dr. William Takachi.

If you are a member of OAB, let us know, we welcome you with a special deal.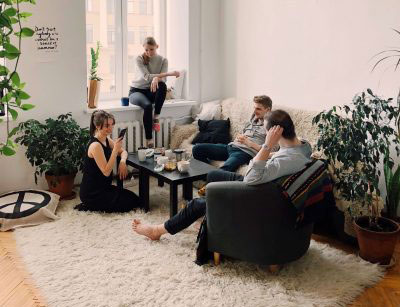 Where Can I Stay?
Find a safe and enriching place while you study in America.
Learn English 24/7. You can choose to stay with a family in a homestay or a studio with other students from around the world.
Our Student Adviser, Denis, can help find a family or reserve a studio room. Contact us via Whatsapp and we will be happy to help you.
Instruction for the Legal English lesson component of this program is provided by Florida Language School, the private tutorial, foreign language, and business English partner of JUST GO LANGUAGES. Courses provided by Florida Language School are not accredited by CEA and do not qualify for F-1 (student) visas