Here is step-by-step guide for you. If you have any questions please contact us anytime.
You should apply for a student visa (F-1) if you would like to study full time in the United States.
A student visa is issued by the American Embassy in your home country.
In order to apply for a student visa, you must have an I-20 issued by the school you would like to attend. Students on a student visa (F-1) are required by U.S. Immigration law to study in a full-time program with a minimum of 18 hours per week.
JUST GO LANGUAGES is authorized by the U.S. government to accept international students.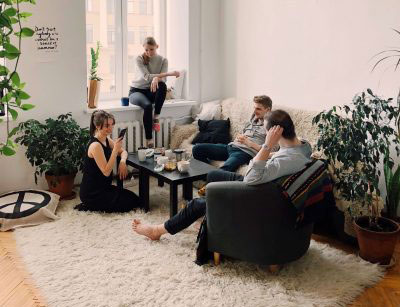 Where Can I Stay?
Find a safe and enriching place while you study in America.
Learn English 24/7. You can choose to stay with a family in a homestay or a studio with other students from around the world.
Our Student Adviser, Denis, can help find a family or reserve a studio room. Contact us via Whatsapp and we will be happy to help you.