Botero Takes Over SoBe!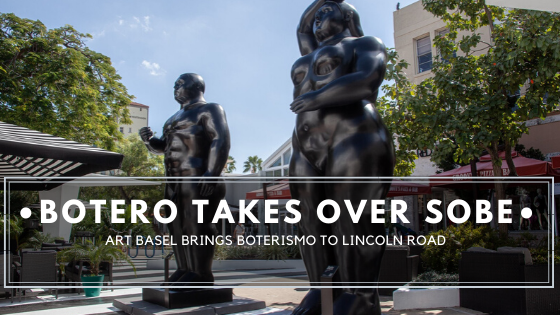 By Analiz Guzman, December, 2019
Art Basel Brings Boterismo to Lincoln Road

Art Basel is over, but continues to linger on Lincoln Road, Miami Beach!
Fernando Botero Angulo is a world-renowned Colombian artist and sculptor known for his style of exaggeratedly large depictions of people and figures. This humorous, yet politically critical art style is known as "Boterismo." This style has changed people's perception of beauty especially in regards to the human body.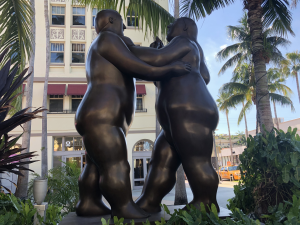 On November 21, 2019, as if by magic, overnight, over a dozen of the widely recognized artist's sculptures popped up on Lincoln Road and surprised us all – especially our International F1 Students. Locals and tourists alike stare in awe at the magnificent sculptures on Miami Beach's iconic hub for art, dining, shopping and entertainment as well as home to our very own campus – Lincoln Road!
In fact, the exhibition begins right on the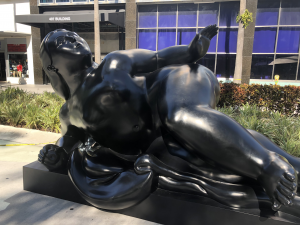 corner of JUST GO's building where a 4,000 lb Male Torso sits in place on the Washington Avenue entrance to Lincoln Road. As you walk down the famous outdoor mall, you'll come across many other figures, including Reclining Figure. The sculptures were so big, they required cranes and large rolling flat beds to put them in place.
As you continue your stroll, you'll see many of these valuable, giant, bronze sculptures all signed by Botero himself. The sculptures are numbered and described as "mint condition." These vast sculptures have a total insured value of a whopping $41 Milli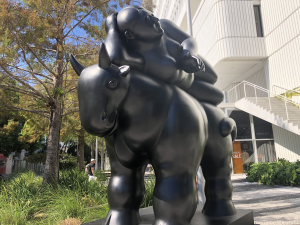 on! But believe it or not, Male Torso, being at it's heaviest is not the most valuable of the collection. Male Torso is valued at $3.2 million. The honor of highest valued sculpture goes to Ballerini which is valued at $4 million – wow!
During an event announcing the exhibition, Gary Nader, Founder of the Nader Art Museum said, "Fernando Botero is one of the world's most iconic and recognized Masters. He has certainly earned his place in history. Being around his artwork is pleasing to the eye and brings a smile to the face of all of those who see it. This exhibition on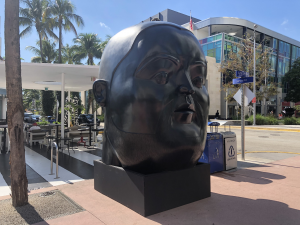 Lincoln Road will allow visitors and locals to get a closer look at Botero's most celebrated monumental masterpieces."
"Tourists and locals are increasingly looking for one-of-a-kind experiences that bring people together and showcase the unique aspects of a community, and Lincoln Road is the perfect venue for doing just that," said Timothy Schmand, Executive Director of the Lincoln Road Business Improvement District.
Catch the Botero exhibit on Lincoln Ro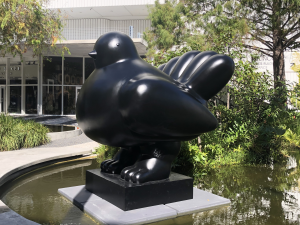 ad on display until March 31, 2020 and don't forget to stop by JUST GO while you're there to learn more about how you can brush up on your English skills or for information regarding how you can live and study abroad in Miami Beach!
To learn more about art and culture in Miami Beach, visit the Student Center at JUST GO LANGUAGES, 420 Lincoln Rd #324, Miami Beach, Florida, 33139
www.justgolanguages.com