Halloween 2019 at JUST GO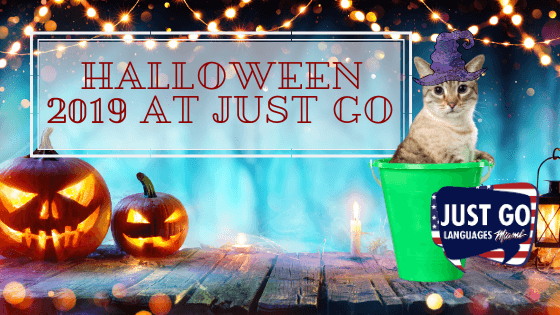 Every holiday, our International English students get to learn through play as we celebrate the Miami way – with a party!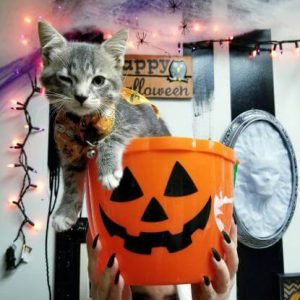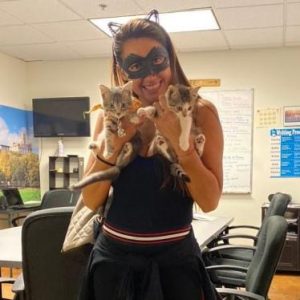 JUST GO's annual Halloween party was a hit this year! We are grateful for all the guests who made it. Thank you for coming in your best-dressed costumes and filling up our campus with ghouls, vampires, cats, witches and other characters as we came together to celebrate Halloween.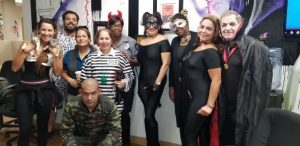 This year, we started our spooky celebrations with a movie marathon that featured Coco and Coraline. Our students and their guests learned a lot about Mexican culture in the family-friendly fantasy/mystery film, Coco which is about a young boy named Miguel who wants to be just like his idol, the musician Ernesto de la Cruz. Unfortunately, he was born within a family who has banned music for generations.  I won't ruin the movie for you with more details… Later, when Miguel visits the stunningly colorful Land of the Dead on el Dia de Los Muertos, we learn the plot-twisting secrets that led the family to vanish music from their homes forever and how the charming boy brings the love of music back into the family. In Coraline, our students discovered the potential of alternate realities in this fantasy/thriller where the main character Coraline, opens a secret door that leads to a scary alternate universe with a parallel family there just like her own trying to keep her there forever.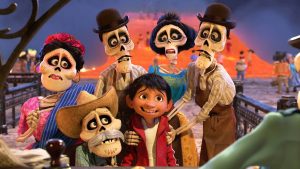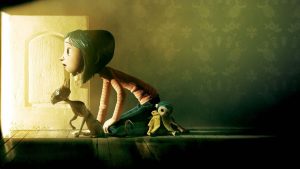 After the movie marathon, we mingled around a decadent table of drinks and snacks. Everyone put in their best effort to bring this party to fruition by providing their favorite foods. Our delicious snack spread included pastries, sandwiches, chips with dip, Colombian rice, sodas, a beautifully decorated cake and of course, it's not Halloween without CANDY!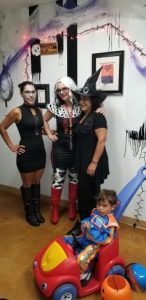 In addition to all of the goodies available at the party, all of our guests took home complimentary goodie bags with candy, pencils, pens, small toys and other treats as souvenirs and reminders of the fun they had.
Our party featured a unique & original, never-done-before kitty-daycare! Really… When have you ever seen a language school with a kitten daycare? Only at JUST GO, where we converted our New York classroom into a play haven for our furry friends, Theadore and Mia.
After our guests were mingled out and filled up their bellies with delicious foods, they took advantage of the creepy decorations for photo opportunities! Everyone was laughing, cheering and posing in front of all the decor as they tried to get their spookiest camera shots!
We hope that this party will linger in all our memories as we think back fondly to our celebration.