7 Ways to Stay Fit For Free! while you Live and Study in Miami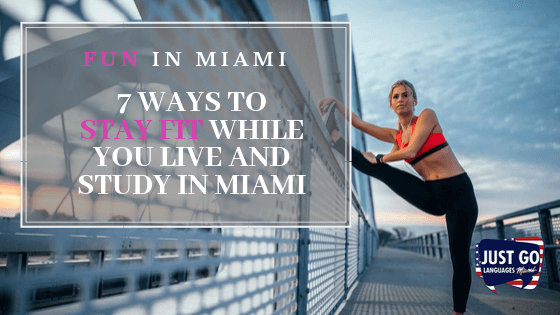 With all the delicious food there is to be eaten, it's not easy to keep your body in shape when traveling to Miami! As an F1 International Student, it can be pretty difficult to maintain a fit body and good grades at the same time! Luckily, we've made it easier by gathering all the free ways you can get into shape while you live and study in Miami Beach, Florida!
With all the free events and activities that get your body moving, Miami leaves no excuse to be out of shape!
Bike-Riding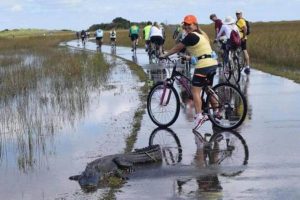 There are many places throughout Miami that are perfect for a bike-ride. The Old Cutler Trail is famous for doing just that. This 11 miles of paved trail can be found along Matheson Hammock, Biscayne Bay, Fairchild Tropical Botanic Garden, Pinecrest Gardens, and Deering Estate. It connects with Biscayne and Commodore trails on either end if you want to ride bike for several laps.
If you're looking for a trail surrounded by nature, then Shark Valley bike trails located in the Everglades is the place for you. If you're trying to avoid Miami's beaming sun, riding these trails under a full moon is a scary yet beautiful experience that everyone mus try.
If you're seeking a more colorful bike-ride, try renting a bike for one-hour for free every Sundays at 11, where you can enjoy a tour of Wynwood's beautiful murals and graffiti.
Hiking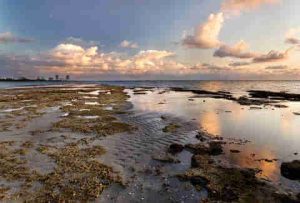 Head North in Crandon Park and you'll discover Miami's best hidden nature trail, the Bear Cut Nature Preserve. This preserved wetland is a treasure trove of trails, both paved and dirt that run along the coastline and into the marshes. Hike the 3.5 miles of trails and learn about South Florida's fascinating ecology.
Visit Bill Sadowski's park where you can hike up to 30 acres of pineland. This park has an aquarium live animal exhibit, fire pits, a nature trail, kayaking, bird-watching and even topical hardwood hammocks that you can rest on after your hike!
Boot Camp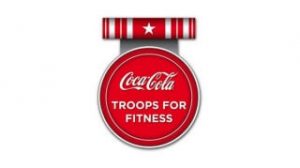 Explore some of Miami's most beautiful parks where you can get free boot camp classes taught by local veterans once a month. This Coca-Cola Troops for Fitness Program can be found in these 6 parks: Gratigny Plateau Park, Gwen Cherry Park, Tropical Park, North Trail Park, South Dade Park, and Live Like Bella Park.
Pilates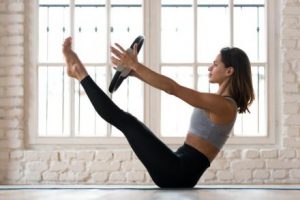 There's plenty of ways to get in shape right here in Miami Beach on Lincoln Road! Work on your body's strength and flexibity while elevating your mind and spirit. Meet your pilates specialist every Saturday at 9AM on Euclid Ave and Lincoln Road. Bring your mat and get ready for a challenging, fun and safe method of sculpting your body.
Dancing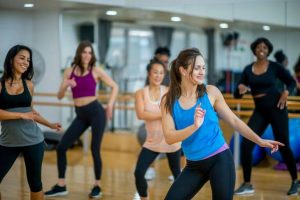 Do you enjoy dancing as exercise? In addition to all the dance floors located around Miami, you can also join the stage at 1100 Lincoln Rd every Tuesday at 6PM for Zumba #OnLincoln or for Open Air Tango which takes place on the 4th Wednesday of every month
Can you even say you've been to Miami if you haven't tried dancing Salsa at least once? You can spot the InterContinental Miami the moment you see it by its iconic neon dancing figures beaming from the side of this bright hotel. The InterContinental Miami hosts live Salsa every Friday night at its Bluewater rooftop cafe. Enjoy this event with professional dancers and instructors for free from 6PM – 10PM.
Public Gym Equipment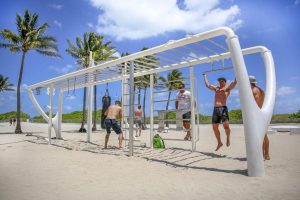 You no longer need to pay hefty gym membership fees to pump some iron. Additionally, the city's parks are full of free outdoor gym equipment that anyone can use to stay in place while living and studying in Miami Beach, Florida. Public parks are a great place to go and enjoy a workout. Miami Beach offers equipment in Lummus Park & Flamingo Park so you can workout within a park or right on the beach! Discover more Fitness Zones throughout the city here!
Yoga
After all that working out, your body is going to need a good stretch! So be sure to join Lincoln Road's community yoga class on Wednesdays at 6PM and Warrior Flow Yoga on Sundays at 10AM on the corner of Euclid Ave & Lincoln Road. Yoga is not only good for stretching, but it is a workout in it of its own to help build strength, balance and flexibility. You can find free yoga daily in Miami! Click here to find more free yoga classes throughout the city of Miami.
To find out how else you can stay in shape in Miami, visit the Student Center at JUST GO LANGUAGES, 420 Lincoln Rd #324, Miami Beach, Florida, 33139
www.justgolanguages.com