Where to go on Halloween in Miami_2019_7 Hottest Halloween Parties in Miami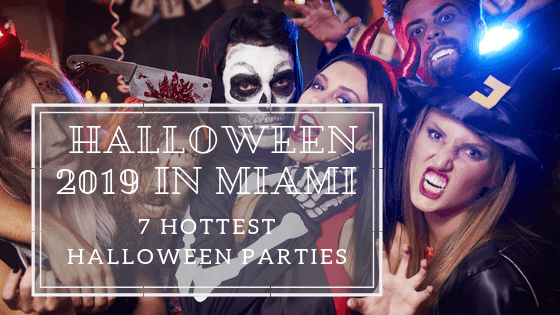 Halloween in Miami
7 Hottest Halloween Parties
By Analiz Guzman, Oct. 2019
Miami is always prepared to party, but we go extra hard for Halloween! With Halloween landing on a Thursday this year, there are celebrations spread out for two weeks! I know what you're thinking… Halloween lands on a Thursday?! Who wants to party in the middle of the week?! Luckily, our F1 International Students are off on Fridays so they don't have to worry about nursing their Halloween hangover while in class.
Wynwood Fear Factory
Wynwood Fear Factory has earned its title as Miami's Halloween music festival. If you're into EDM and house music, then this is the party for you. Here you can hear the most spooktacular DJ performances. This year's superstar lineup includes performances by Illesium, Gareth Emery, Knife Party, and Malaa whom you can guarantee will be dropping beats until Early in the morning. This party starts at 7PM on Friday, October 25th at Mana Wynwood Convention Center located at 318 NW 23rd St.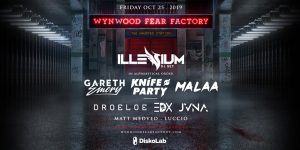 Ghosttown at E11even
Be at E11even at 10PM Saturday, October 26th to kick-off Halloween week with super star DJ and music producer, Diplo. Put on your best costume and meet him at this country cow-boy themed celebration at 29 NE 11th St.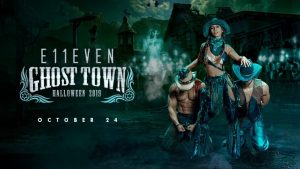 Churchill's Halloween Classic

Let's face it. Some of Miami's Halloween parties can be expensive. If you're not into paying steep covers, you can enter the doors of Churchill's Pub located at 5501 NE 2nd Ave for only $5. Get your spookiest costume on and meet Saavik, Death Talisman VII, and Glass Body for their rocking performances on Halloween night at 9PM. Not only can you enter at an affordable price, but you can also get drunk at an affordable price, too! The venue will have $3 Fireball shots all night and a late-night happy hour starting at 1AM that offers $3 beers, Jameson and Jack Daniels.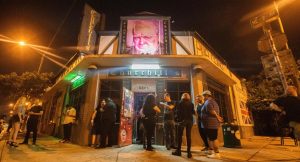 Haunted Factory by Secret Garden
One night isn't enough for the partiers at Secret Garden. This year, Haunted Factory will last a full 4 nights starting at 9 PM on Halloween night, Thursday through Sunday. Wow! That's 4 whole nights jam-packed with fun, dancing, music and performances by Lee Foss, Ohashi, Atnarko and others. The party will take place in Wynwood Factory at 55 NE 24th St. and includes two rooms devoted to music and dancing and four areas devoted to screaming and crying. That's right, if music and dancing isn't enough, and you're looking for spooky thrills, then this is the party for you as it will have four "scare areas" providing party goers with frights all night!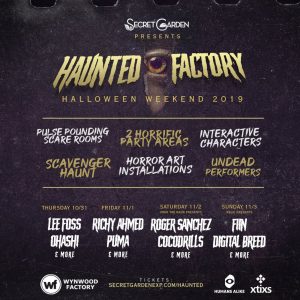 Damian Lazarus at Space
Club Space, located at 34 NE 11 St., is known for its wild and banging parties that typically take place on Saturdays. We won't make you wait, though. Halloween is the perfect excuse to treat a Thursday night like a Saturday night! The party starts at 11PM on Halloween when you can come find Damian Lazarus of Crosstown Rebels, Monolink and Blond:Ish spinning spooky beats all night long at the Terrace. The party continues past sunrise so our F1 International Students are grateful to have Fridays off – No need to plan your excuse to call in sick!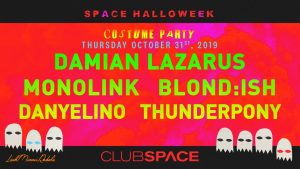 Raise the Dead Festival

Halloween doesn't just end on Halloween in Miami. It lingers in the atmosphere for days after. Raise the Dead is a 12-hour Dia de los Muertos-themed festival taking place on Saturday, November 2nd at 3PM. This day-party promises wellness and joy as you dance the day away to performances by Audiofly, Gab Rhome, and Holmar. And to make things even spookier, this party takes place right next to the City of Miami Cemetary at 1700 NE 2nd Ave.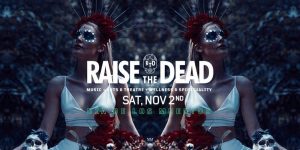 Halloween Night on Lincoln Road
Did you know that one of Miami's best Halloween celebrations happens every year right on our street? Just a few hours after class, our International F1 Visa students can see the best of the best Halloween costumes right outside the doors of their English school. The people here really go all-out! You must see for yourself! As nightfall sets on Halloween, Lincoln Road becomes a headquarter for the craziest, spookiest and best Halloween celebration!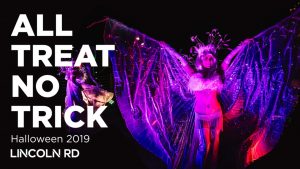 To find out other ways to celebrate Halloween in Miami, visit the Student Center at JUST GO LANGUAGES, 420 Lincoln Rd #324, Miami Beach, Florida, 33139
www.justgolanguages.com